PHOTO: GETTY
Inside Ivanka Trump's Very Own Washington White House
Ivanka Trump helped get her father, Donald Trump, elected. Now, according to many, she's going to help him govern.
To do that, she needs to move to Washington.
Trump and her husband Jared Kushner have reportedly secured a $5.5 million home in the Washington D.C. suburb of Kalorama, not two blocks from the Obamas' post-presidency residence.
The property has six bedrooms—perfect for accommodating visiting dignitaries who can't find a room at the Trump hotel—and very spacious living areas. And while it's not clear whether Kushner and Trump bought the house or are just renting, either way the neighborhood is about to get a very large security boost.
Let us take you on a tour.
The facade
Not quite as imposing as 1600 Pennsylvania Ave, but still able to make quite an impression. If you're looking for a house that says, "I am important, rich, and the daughter of the most powerful man in the world" you've found it.
Also, I bet that second entrance is going to be very useful for Ivanka's secret service detail.
Making an entrance
I like to imagine this foyer will be adorned with a Richard-Gilmore-style wall sized portrait of The Donald.
Steak dinners
We know President-elect Trump has been grumbling about the entertaining space in the White House not being big enough—but it's also not very intimate, for important chats with close friends and Russian presidents.
Maybe this quite large, but not-quite-palatial space will tread the fine line between #Bigly and a-six-at-best.
No false idols
I expect not everyone decorates their den with busts. But if this particular decorating suggestion from the seller is retained, can I suggest a wall of Trumps (in gold of course) would make this the perfect place for Kushner to put his rowing machine and play video games.
That Democrat blue will have to be replaced with Republican red, though.
Bedroom bliss
There is no room more important than the bedroom. It is where Ivanka will be able to recharge after long days of explaining to her father how to do things. She will need all the rest she can get. That marble fireplace also looks convenient for burning stuff…
Why go out, when you can conduct world affairs from the bathtub?
According to The Crown, Winston Churchill liked to instruct his staff from the bath. If it's good enough for Winston, it's good enough for Ivanka.
Kitchen/battle station
The kitchen in this home has two ovens, two taps and one wall-mounted television.
I presume that's so Ivanka can FaceTime with her father while making sandwiches for her two children between meetings. Or so she can yell angrily at Megyn Kelly while hate-watching NBC. Works either way, really.
It's quite the luxury home, and there are plenty more pictures of it right here.
You too can spend some time imagining the many ways it might be furnished, and the history that will undoubtedly be made here.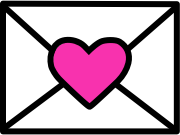 Sign up to receive
instant happy in your
mailbox every day.