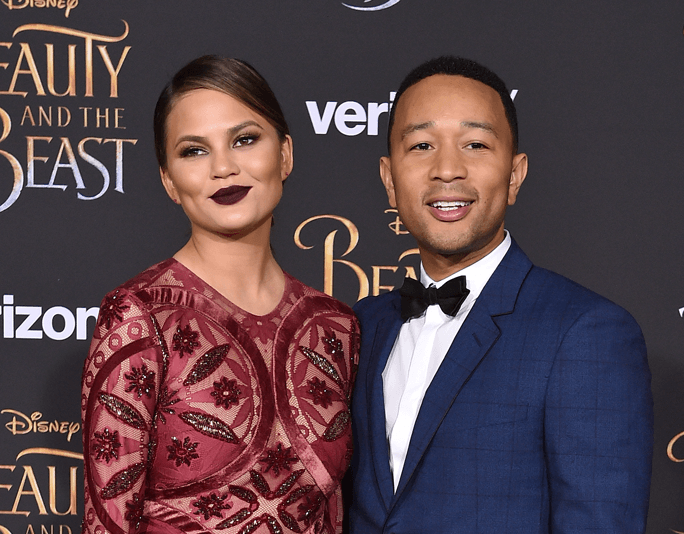 PHOTO: GETTY
John Legend Explains How Postpartum Depression Affects Partners As Well
John Legend has opened up about what it was like to watch his wife Chrissy Teigen struggle with postpartum depression.
Last month, in and open, honest and emotional essay for Glamour, Teigen wrote about the unexpected physical and emotional pain she felt following the birth of the couple's daughter.
For Legend, it was a surprise to him too. "You don't see it coming," he said of that time in an interview with The Sun. "You're not emotionally prepared for someone that's going through a dark time as you're welcoming this new life."
He continued: "When you don't understand what's happening, it's a bit challenging to figure it out and you don't know if it's something you've done or some other ­reason why she's not feeling well."
But once Legend started to understand what was happening, and why, he was able to adjust to help Teigen.
"It's a chemical thing that happens to a lot of people after giving birth and there are ways to treat it and deal with it," he said. "So many people go through this—they say 1 in 9, but there's probably more than that."
Legend added that Teigen writing about her depression was helpful to her recovery:
"I think it was good for her to talk about it. She was already doing better when she was writing the piece. She was coming out of it and was able to see it more clearly with some ­perspective and I think it was helpful for her to be on her way out of it as she was writing."
In her Glamour essay, Teigen explained some of the ways Legend helped her:
"John has been incredible over the last nine months, bringing me my medicine and watching horrible reality TV with me. He is not the goofiest guy, but he has gone out of his way to indulge my sense of humor. When I was having a good day, he would go to Medieval Times with me and put on the crazy period hat! He sees how much my eyes light up when he does that stuff, and he knows that's what I need.

I know he must look over at times and think: My God, get it together. But he has never made me feel that way. He wants me to be happy, silly and energetic again, but he's not making me feel bad when I'm not in that place. I love John and Luna more than I can imagine loving anything, and John and I still hope to give Luna a few siblings. Postpartum hasn't changed that."
Legend echoed Teigen to The Sun.
"We want three or four children," he said. "We're still excited to have more kids and we're going to do it."
H/t: The Sun